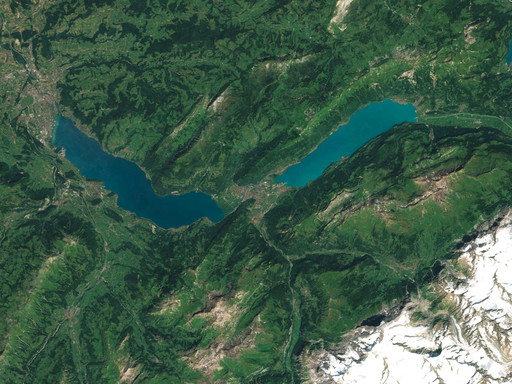 Clearing up the weather
Endless sunshine, eternal summer - the Sentinel-2 cloudless layer combines trillions of pixels collected during differing weather conditions during the whole year of 2018 and merges them into a sunny homogeneous mosaic, almost free from atmospheric impacts. Our thanks go to the European Commission and the European Space Agency for the free, full, and open Sentinel-2 data.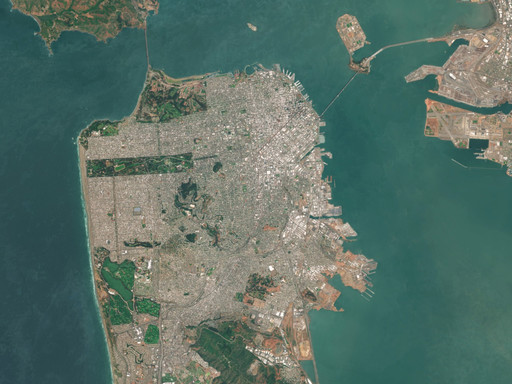 Improved results
Less Clouds: We developed a complete new method to combine millions of Sentinel-2 images into a cloudless mosaic. This and more available data in 2018 enabled us to vastly improve the quality of the satellite map.
Better Post-Processing: Sharper look, more balanced colors - our improved post-processing yields much better results in the various environments.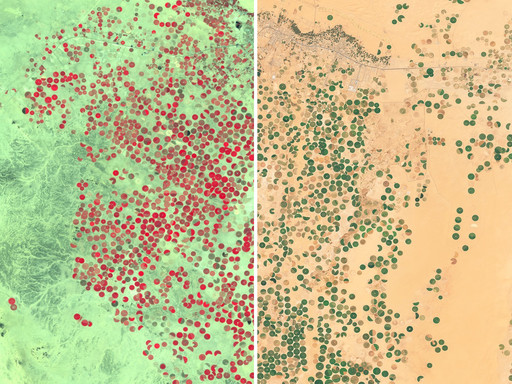 Custom Solutions
Interested in cloudless satellite imagery or custom processing? EOxCloudless preprocesses raw satellite imagery to cloudless and seamless satellite data coverage. No more manual preselection of good scenes. No more unnecessary fetching of unusable data. No more data stitching. Just define time of interest and let us do the work.
Data processing generously supported by
Titan IM
, creator of Titan Vanguard.
---
---
---
Exploitation-ready Satellite Imagery
Sentinel-2 cloudless is part of the EOxCloudless Product Family, which offers source data for viewing and analysis.
Viewing Products
Get our prerendered Sentinel-2 cloudless as map cache or create your own layer using our mapping optimized source mosaics for web maps or desktop GIS tools.

See EOxCloudless Viewing Products
Data Products
Get off-the-shelf multispectral mosaic data from Sentinel-2 or define a custom mosaic tailored for your needs for further analysis and processing.

See EOxCloudless Data Products
Our products include:
Sentinel-2 cloudless single-file products (GeoPackage or MapCache SQLite files)
Sentinel-2 cloudless compressed & lossless GeoTIFFS (RGB or RGB/Nir)
2016, 2017 or 2018 global Sentinel-2 data products
Additional sensor data (Sentinel-1 and more)
Fast & scalable custom processing options with additional parameters
Visit the EOxCloudless website for examples and more information!
---